The best-sounding, most powerful, flexible, and easy-to-use virtual modular instrument available. Includes plug-in and standalone versions.
macOS 13 Ventura is undergoing testing and is NOT supported at this time.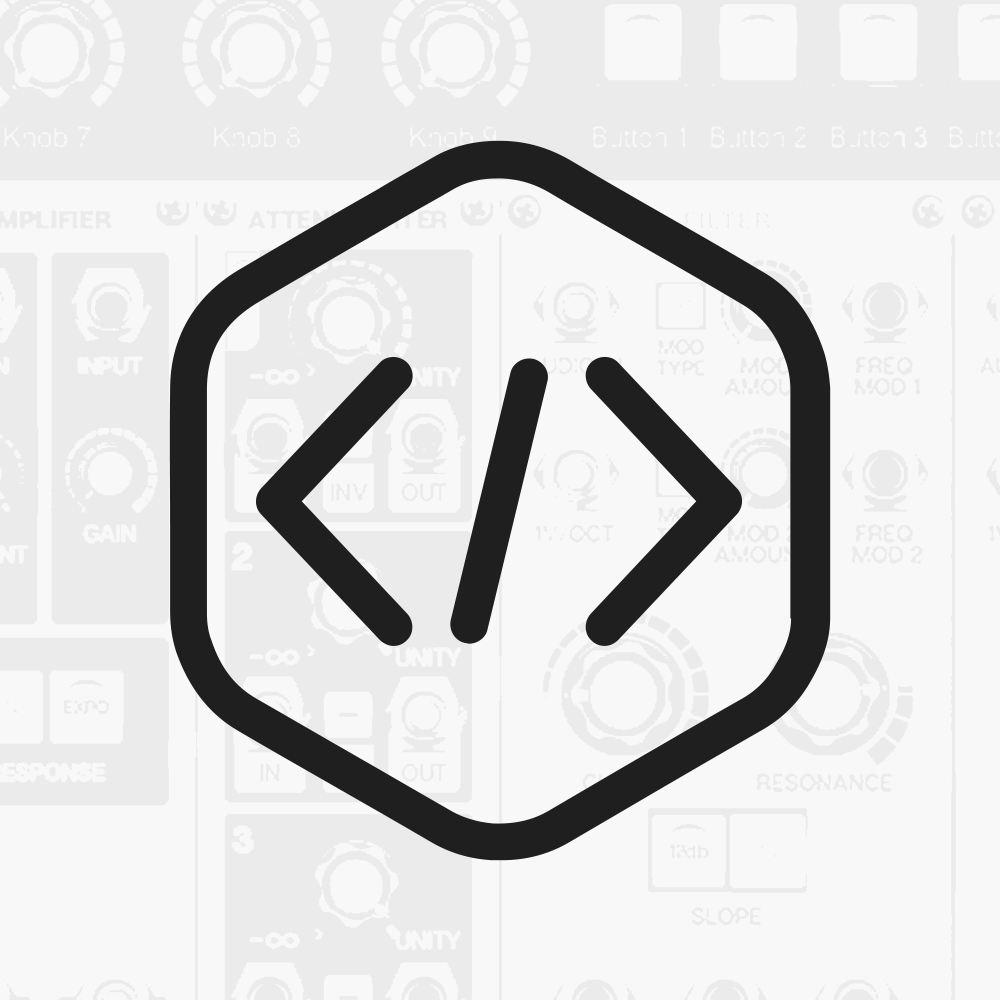 1st time working with the Demo of Voltage Modular
I am working for many years with the Nord Modulars (G1 and G2 /G2x)

Today i downloaded the Demo of Voltage Modular, i hooked it up with an Axiom Pro and everything worked perfect.

The interface of Voltage Modular is great and the sound is awesome!

Thanks for making such a great product!
Must get !
I Love it, when I first seen it, it looked complicated, but after trying it, and watching YouTube tuitional I would not look back. I use it in my DAW FL Studio 20, it works great for making songs.
best of the best
thankssssss
FUN
In one word: FUN
+++++fK
武汉加油!中国加油!世界抗"疫"必胜!
Wonderful!I express my greatest gratitude to Cherry Audio Co.. Wuhan Fight On! China Fight On! Let the world unite to fight against the coronavirus and I'm convinced that the spring won't be distant!
Thanks a million for the contribution to humanity during hard times.
THANK YOU CHERRY AUDIO!
I've been looking for an affordable fully configurable analog in the box synth and was starting to feel like it didn't exist. I'm not a keyboardist by nature but my latest project has me wanting that atmospheric fm synth sound. I've seen a lot about modular stuff but it was all kind of out of reach. Seeing the free download on Google I decided to check it out. Wow! Perfect! You now have a dedicated fan of your product. I definitely see myself grabbing tons of modules on my journey into the rabbit hole of synth! Cherry Audio ROCKS!!!
amazing
thank you so much for providing such amazing products for free during this scary time
Unexpectedly FANTASTIC!
This is a really fun VST, especially for anyone who likes playing with modular music! The components are readily available in a sidebar (your choice WHICH side!) and the wiring is truly simple - if the wire you're dragging can't connect to a port, it's greyed out - only the ports you can interface with are still in full color!

But don't let the simplicity of the interface fool you - you can craft just about any noise imaginable in there! It always seems to grow with you, as you learn more about the included modules, their utility seems to improve, and before long you're leveraging more and more utility in this one VST!

Admittedly I received the utility for free, but now that I've played with it I see that (had I known about it beforehand) it would have been in my toolbox long ago!
Wow, Amazing! Thank, you guys ROCK !!!
A friend of mine from a long time ago, (Dennis Colin)worked for Arp. He had a 2600 at his house in Beverly,MA, and it blew my mind, the sounds were so big and wonderful! It was truly my introduction to the synth world, and what an introduction it was. Sadly, Dennis passed away in 2015. I miss him very much, and loved him like a brother. I want to thank you folks for my free copy of Voltage Modular Nucleus. It brings me back to my first encounter with a synth, and I still see the endless creative possibilities for music! Yes I am an old dog now, but my drive and love of making music, has never once diminished over the years, I am still as excited to create as I ever was! Thank you again!
PS: Dennis was really very modest, I only recently learned how big a part of developing the 2600 he truly was! here is a link for anyone interested (https://www.youtube.com/watch?v=CaiMjwF0a64&t=355s )
Конструктор Модулей Напряжения
Ни когда не пробовал вот решил по прбовать по акции
cool
complet cool pour ce mettre au modulaire sans machine avant investissement
Amazing and endless oppourtunity
This software is definitely what i need for my projects.
MichaelPaulVella
Jun 21, 20
Michaelpaulvella
This synth is so powerful in so many ways. It can go from amazing voices to deep and strong subs. Punchy sub kicks. Very useful and inspiring.
Hense Powell
EXCELLENT PLUG IN
THANKS
Love It!
I absolutely love Voltage Modular. I've only had it for a few weeks but I'm enjoying the heck out of it. No crashes, slowdowns or any other technical issues. The only problem I see is my bundle/module budget is getting blown up. An okay problem to have I guess.
sktrikoti01@gmail.com
Aug 26, 20
vvvv
vvvv
Good software
a large field for creativity
Abraham Herrera
Sep 15, 20
HoLA
excelente producto, muy bueno
THANK YOU!
While the software is downloading, I just want to say THANK YOU. This is truly amazing & I am full of joy waiting to play with this new toy!

Thanks Again!
lucasmarcelli_
Nov 27, 20
It's so good!
voltage modular
verry gooooooood
Thanks guys..
I haven't used the plugin yet, but I will love to use it because you guys are kind..
joanngrace_turado@ymail.com
Apr 24, 20
did not download successfully.
my internet connection was interrupted so that is why i wasn't able to donwload it successfully. I tried to do it again but i already got an error about not being authorized. Please help. :(
Love the Standalone BUT not working in Pro Tools
I love this plugin! BUT... It seems to not be working in Pro Tools 10 (site says it is compatible with my current setup). I installed ALL versions including the AAX but it's not showing up in the plugin folder. I contacted Customer Support on the issue and so far just an automated reply back. I would love for this to work! I think a bit more installation instructions may be needed if it is a task to show in a DAW.
Respectably uninstalled
Look, I get what this is, and why it's free. It's about getting the user to pay for extra modules. It's about forcing the user to login to even use the software. I thought I'd give it the benefit of a doubt.

But the program crashed and I haven't even used it for 30 minutes. All I did was click a few times on a greyed out "Demo" module, in a factory preset, trying to figure out what's going with it. And it stopped responding and crashed.

So not only am I made to jump through hoops in order to download it, not only is it 150 MB and it comes with zero modules, and requires an account to unlock, and not only do certain modules need to be paid for, but it is not even stable and it crashes.

I wouldn't even kept it, if it was a direct download, no nagware, no account required, no network required.
CPU wackiness
I'm using Windows 8.1, a quadcore i5 3.5GHz, and 16GB RAM and GTX970 GPU. Pro Tools system usage shows huge constant CPU spiking which in turn has constant audio clipping. The spikes occur about every 2 seconds regardless of plugin settings. After I remove the plugin from the session the spikes will still continue until Pro Tools restart. Very strange. In between the spikes the CPU runs at less than 1/4, which is more likely the CPU range the plugin should be at. Any fix in the works? I want to try this cool looking plugin!